The smarter E Podcast Episode 132 | April 27, 2023 | Language: English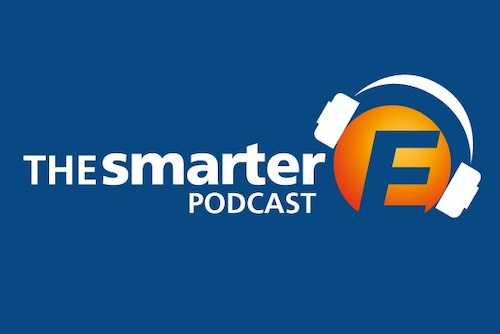 Latin America and Mexico in particular offer a huge potential for renewable energies. Already last year we had talked in an episode about the opportunities and possibilities, but also the hurdles in the Latin American market. How does it look today? What are the developments? And which business models are currently in particular demand?
Angélica Soto, CEO of Nexus Energía México and Rosanety Barrios, member of the Board of Directors of the National Solar Energy Association (ANES), reveal this and more.
Timeline:
2:31 What has changed in the PV market in Mexico since the last year?
9:33 What opportunities are there in electrical energy storage in the short- and medium-term?
14:34 What has to happen before the next presidential elections for a more advantageous policy framework for the renewable energy sources and solar energy in particular?
19:54 In the particular case of Mexico, what advantages and disadvantages are there for the combination of PV and (green) hydrogen?
25:34 How could the Mexican market innovate in terms of social and gender aspects?
About The smarter E Podcast
The smarter E podcast is all about the current trends and developments in a renewable, decentralized and digital energy industry. Our moderators Tobias Bücklein and Zackes Brustik welcome and interview personalities who shape our industry and drive developments forward. A new episode is published every Thursday.
Click on the logo to listen to the podcast on the platform of your choice.
About Angie Soto & Rosanety Barrios
Angie Soto is the CEO of Nexus Energía México, a company specialized in Wholesale Electricity Markets that offers services to those large and medium-sized companies considered as Qualified Users, as well as specialized electricity market services to Renewable Energy Generator Plants. It currently manages 27 generation plants connected to the National Electric System, approximately 1.5 TWh of Energy in the Mexican Wholesale Electricity Market. She is currently a member of the Board of Directors of the Mexican Solar Energy Association (ASOLMEX) and the Mexican Association of Qualified Suppliers (AMSCA).
Rosanety is one of the most recognized energy experts in Mexico. Her professional experience spans 15 years in the Mexican financial sector and more than 20 years in the energy sector, where she worked as a public official at the Energy Regulatory Commission and the Ministry of Energy between 2000 and 2018. She is a Founding Advisor of the Voz Experta group, a collective of high-profile women that aims to make women visible in energy forums. She is also a member of the Board of Directors of the National Solar Energy Association (ANES Asociación Nacional de Energía Solar) as Secretary for Strategic Relationships.
Content-Partner