Free Webinar
Tuesday, August 18, 2020 | 11:00am–12:00am CST / 6:00pm–7:00pm CEST | Webinar Language: Spanish
Only 13% of energy consumption in the industrial sector in Mexico corresponds to electricity, 67% corresponds to heat and comes from fossil fuels. The existing solar thermal energy technologies on the market generate heat for processes such as pasteurization, sterilization, cooking, distillation, etc. thus reducing energy costs and increasing the sustainability of the products and the value of the brands. Mexico is the country with the largest number of industrial solar heat plants installed annually. Attractive rates of return on investment and business models such as heat contracting agreements (HPAs) are opportunities for the industry to increase its competitiveness.
In this webinar co-organized with FAMERAC, Daniel García CEO of Módulo Solar and Ángel Mejía CEO of Inventive Power will talk about their experience in integrating solar thermal technology in industrial processes in different industrial sectors, while Kira Potowski from CAMEXA will share her experience in approaching companies in Mexico seeking to increase their competitiveness and sustainability.
During the webinar participants can submit their questions to get them answered by the experts in the live Q&A. In addition, both the recording and the speakers' presentations are made available to all registrants after the webinar.
Our Guests
Daniel García, President of FAMERAC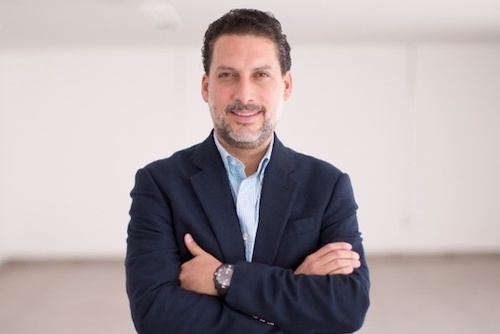 Electrical mechanical engineer graduated from UNAM.

Specialist in renewable energies and top management of companies.

CEO and member of the board of directors of Módulo Solar, the largest manufacturer of solar thermal collectors in North America.

Vice President of the Technical Committee for National Standardization in Solar Energy (NESO-13).

Member of the Advisory Council for the Energy Transition of the Mexican government.
Ángel Mejía, CEO of Inventive Power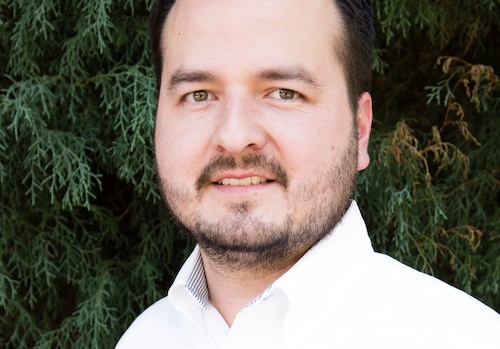 Ángel Mejía Santiago has a Master in science in Energy Engineering and a Bachelor degree in Mechatronic Engineering from the Tecnológico de Monterrey. Ángel is professor and Advisor at the High-Tech Business incubator at the Tecnológico de Monterrey.
He is cofounder and Chief Executive Officer of Inventive Power S.A. de C.V, a leading company recognized by the Interamerican Development Bank as Best Green Business 2013 in Latin America and Caribbean.
He was named Entrepreneur of the Year 2014 by Expansion magazine and CNN. He is also winner of the "Intel Environment Award" at Tech Awards, San José CA.
Kira Potowski, Head of the Department Trade & Investment, CAMEXA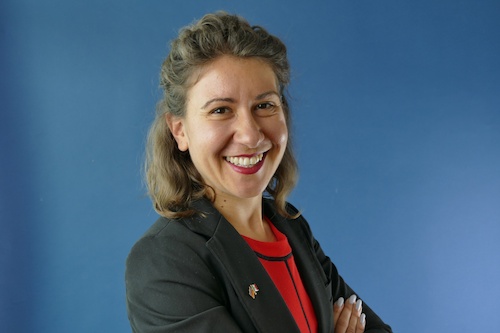 Kira Potowski is Head of the Department Trade & Investment and Consultant for Energy Efficiency & Renewables of the Mexican-German Chamber of Commerce and Industry. She has extensive experience in conducting market research on the energy sector for German companies and in the organization of business trips for German companies to Mexico, and for Mexican companies to Germany, congresses, symposia, breakfasts and workshops in the energy sector.Besides, she is responsible for the Energy Efficiency Diploma: European Energy Manager, which is a double certification of Germany and Mexico, as well as for the Learning Networks in Energy Management Systems based on ISO 50001 and Energy Efficiency Measures.
She is a founding member of the network of women in renewable energy in Mexico, MERM, a network of more than 20 women from the private sector organizing workshops, coaching, events etc. She has two master's degrees from Germany and South Korea in international business and economics in developing countries.
Your Host
Marisol Oropeza, Project Manager Solar Promotion International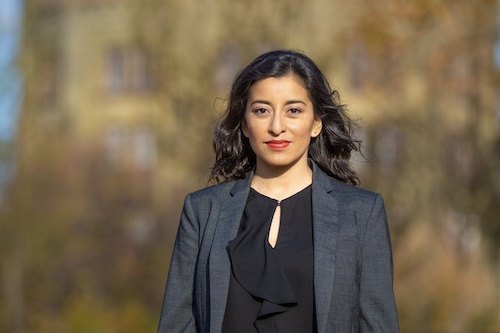 Born in Mexico and based in Germany since 2004, Marisol's academic and professional background are international and multidisciplinary. She has worked in the public, non-profit and private sector in Mexico and Germany, and has over 14 years of experience in the solar heating and cooling market. Her core competencies are in strategic marketing, business development and project management.
Since 2016, she works as independent business and marketing consultant specialized in the solar market. She has advised important European companies and organizations and leads international projects from the solar market.