Costa Rican Textile Company to Produce Climate-Friendly With Battery Storage Systems from Rolls Royce
Industry News – Thursday, December 17, 2020
Textile company Proquinal has successfully commissioned the largest integrated energy system in Costa Rica with technology provided by Rolls Royce. The commission includes solar installations and battery storage at their production site.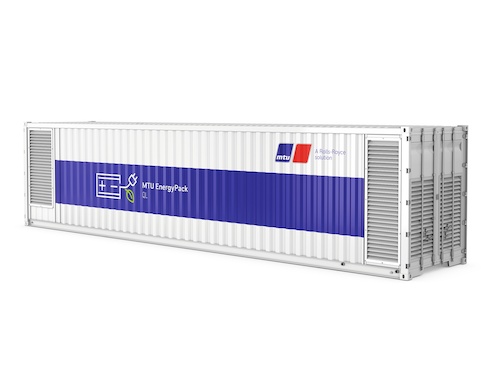 The energy produced by the two 40-foot MTU EnergyPacks have a total storage capacity of 4,275 kWh and an output of 1,500 kVA. They are used to meet peak electricity demand, increase the company's own use of solar power, and relieve pressure on the public grid. The energy system is expected to lead to significantly lower energy costs for Proquinal, since the stored energy is going to be used during peak periods in the production process when energy costs are at their highest.
By generating CO2-free electricity, they help prevent the emission of more than 285 tons of CO2 per year compared to conventional electricity generation.
Moisés Hernández, General Director of Proquinal in Costa Rica said: "The smart use of energy with our new system is a great step forward towards clean and affordable electricity generation and a contribution to a better use of renewable energy in the country."

Source & Image: Rolls Royce│ www.rolls-royce.com
The ees International Magazine is specialized on the future-oriented market of electrical energy storage systems, not only from a technological-, but also a financial and application-oriented point-of-view. In cooperation with ees Global, the ees International Magazine informs the energy industry about current progress and the latest market innovations.