Webinar
Tuesday, January 31, 2023 | 5:00–6:00pm CET I Language: English
In this Webinar, José Celis, Energy Consultant at Mitiga CO2 will talk about the new challenges that companies will face in the Mexican PV generation market and how they can cope with the most recent regulatory changes.
Our Guest
José Celis, Energy Consultant, Mitiga CO2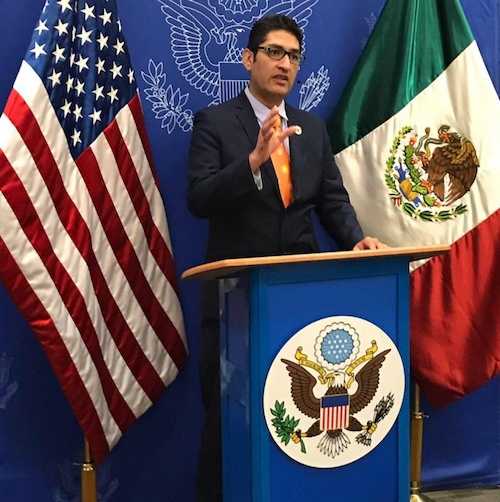 Mr. Celis has a B.S. Mechanical Engineering with a minor in Industrial Engineering from ITESM. He serves as Senior Consultant, former Energy Manager at CBRE for BBVA Bancomer, former Energy Manager in Honeywell Mexico where he developed several projects on renewable energy and energy efficiency. Mr. Celis is also Secretary for Organization at the National Solar Energy Association (ANES). For his professional experience, he has been accredited as a Trainer at the National List of Trainers of the Ministry of Labor and Social Welfare and Accredited Advisor at the National Council for Science and Technology (CONACYT).
In 2013, he was selected by the U.S. State Department to represent Mexico in the North American Trilateral Green Energy Exchange Program organized by the American Council of Young Political Leaders (ACYPL) where he had the opportunity to discuss ideas with high potential young leaders from the U.S. and Canada. The three country team met with government officials in Washington, D.C., Phoenix and Vancouver, Canada to discuss and learn from best practices in each country.
Researcher at the Environmental Quality and Renewable Energy Centre. He has been awarded with the ASME Petroleum Division 2001; Emprendedores – Tecnológico de Monterrey 2004; Invest Mexico 2008 (given by Sistema de Aceleradoras de Negocios ITESM and Arizona State University). Finalist in the Energy Innovation Contest by the Inter-American Development Bank and the Republic of South Korea in 2009, and in the 5th. Award for business innovation by Santander Bank.
Your Host
Marisol Oropeza
Born in Mexico and based in Germany since 2004, Marisol's academic and professional background are international and multidisciplinary. She has worked in the public, non-profit and private sector in Mexico and Germany, and has worked in the solar heating and cooling market since 2008. Her core competencies are in strategic marketing, business development and project management.
Since 2016, she works as independent business and marketing consultant specialized in the solar market. She has advised important European companies and organizations and leads international projects from the solar market.